Looking to upgrade your car? Before you do, check out our hub page for the most important new cars still to come in 2019
2019 has already been a bumper year for new cars, with important releases in every model category from the Toyota Supra to the Vauxhall Corsa and the Mercedes-AMG A45 – to name but a few.
But there's plenty more where that came from to round out the year, including some important debuts that mark game-changing moments for brands based in Britain or abroad. 
Before you head down to a dealer to commit to buying something, check out what we'll be seeing on sale in the next few months here in the UK.
Here is your one-stop shop for keeping up to date with what's coming when in the car industry. 
September
Aston Martin DBX
There are many firsts about the Aston Martin DBX. It's the firm's first SUV, the first model to be produced in its new factory, the first built to target female buyers and, in time, the first to get hybrid technology. 
That it's also set to become the company's best-selling model shows just how crucial the DBX is to Aston's 'Second Century' plan, devised (and so far being near-faultlessly implemented at double speed) by boss Andy Palmer. It's role in boosting sales is even more pivotal given Aston's financial targets are being missed. 
The DBX was first shown as a concept in 2015. Little has carried over to the production car in tangible terms, but the ethos is the same, with Aston trying to keep the model as sleek as it can while also giving it the practicality of a five-door layout. Aston has shown off some development pictures of the DBX snaking sideways on the gravel forest stages of Wales Rally GB to prove that it's serious about giving the car off-road performance credibility, too. 
The DBX has a new aluminium and composite architecture inspired by that used on Aston's front-engined, rear-wheel-drive sports and grand tourer models. It's of Aston's own design and not related to any Mercedes, as reported elsewhere. Mercedes will, however, supply the DBX's electrical architecture. Expect Aston's own V12 and its AMG-sourced V8 engine to be offered, a couple of years before the hybrid technology arrives. That's also set to be sourced from AMG. 
A close-up look at the Aston Martin DBX
Ford Focus ST estate
Ford's new generation Focus ST is as much about offering daily usability as it is about being a fast and thrilling hot hatchback. So it's no surprise that the estate variant is making a comeback for 2019.
Already revealed and due to arrive in dealers next month, the ST estate can name a shrinking set of rivals including the Seat Leon Cupra ST and Skoda Octavia vRS estate.  Available with a 276bhp 2.3-litre petrol engine and a 187bhp 2.0-litre diesel, it's expected to weigh around 50kg more than the standard Focus, but brings the benefit of a 600-litre boot. 
New Ford Focus ST estate loads up at Goodwood
Hyundai Ioniq facelift
Hyundai is giving its Toyota Prius challenger a range of updates to capitalise on its success with fleets and private buyers alike. A series of external tweaks to the look are most noticeable, but of more importance is the healthy 36% improvement in all-electric range for the EV model – now up to 182 miles.
Kit and technology upgrades across the board also feature on the Korean model, which is available in battery electric, parallel hybrid and plug-in hybrid form.
Hyundai Ioniq: UK pricing confirmed for updated model
McLaren Senna GTR
The McLaren Senna was one of our favourite supercars of last year, with true racing car performance in a road-legal package. But this is McLaren, seemingly one of the most restless companies around, so, almost inevitably, a Senna GTR is on the way. Priced at £1.1 million plus taxes and with only 75 being built, it's not only more powerful but also set to be lighter than the standard model. 
New McLaren Senna GTR: specs and price confirmed
Nissan Juke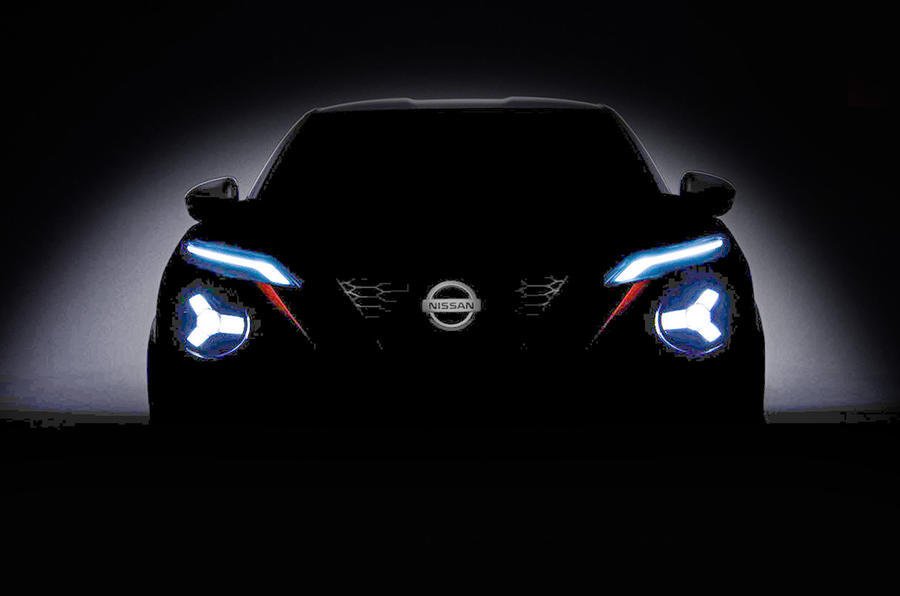 Perhaps the most important here: the all-new Juke is the difficult second album. With more than a million sales of the current car in eight years, Nissan will be praying it can recreate that success in the face of a massive onslaught of rivals with a new take on the SUV's polarising design.  Teaser shots and spied prototypes suggest the design will be a recognisable evolution of the outgoing car on the outside, but expect a revelation in terms of interior space, quality and technology. 
2020 Nissan Juke: New preview of revamped crossover shown
Porsche 718 Cayman GT4
Not a fan of the turbocharged flat-four engine found in the 718 Cayman? The new GT4 model is the antidote to please enthusiasts. Alongside the mechanically similar, roofless 718 Boxster Spyder, the latest Cayman GT4 brings back the naturally aspirated flat-six in new 4.0-litre form, putting out 414bhp. 
It'll do 0-62mph in 4.4sec and hit 188mph flat-out, but the GT4 isn't about breaking speed records. It aims to be the most involving model in Porsche's sports car line-up, with a manual gearbox, downforce-boosting exterior revisions and a bespoke suspension setup.
New Porsche 718 Cayman GT4 and Boxster Spyder land at Goodwood
Porsche Taycan
The Taycan is the most important car Porsche has ever made. Yes, more important than the first 911. Why? Because it's Porsche's first electric car, and the most radical addition to its line-up since the Cayenne SUV.
It's Porsche's attempt to prove it can make a sporting four-door EV to rival anything Tesla makes. And, with the firm investing £5.3 billion in an electrification programme, it's our first taste of whether Porsche's biggest ever bet will pay off. While you have to consider the Taycan in that context, when it's launched at September's Frankfurt show, it's important to remember that it's still ultimately just a car. 
New Porsche Taycan: Prices, specs, on-sale date and performance
Range Rover Velar SVAutobiography
Land Rover's sleek mid-range Range Rover model has received the same treatment as Range Rovers before it, adding a top-of-the-range SVAutobiography trim to its line-up. 
It makes use of the the venerable supercharged 5.0-litre petrol V8, found in the equivalent Range Rover Sport, giving it prodigious power and torque figures alongside less-than-desirable econony figures. But what makes the Velar different from other hot SUVs is that it has been tuned for comfortable grand touring, rather than out-and-out driving thrills. 
Range Rover Velar SVAutobiography Dynamic review
Renault Megane RS Trophy-R
There's no beating around the bush here: the hardcore Trophy-R version of Renaultsport's latest Megane is the fastest front-wheel drive production car to ever lap the Nurburgring. 
Renault's performance division has been cleverer than simply chucking a load more power at the Trophy-R: there's less weight, down by 130kg, through stripping out non-essential items and the use of materials such as carbonfibre and titanium. The active rear-steering system has been junked, too. A thorough re-engineering job sees the introduction of adjustable Ohlins dampers and aerodynamic revisions, too. 
But there's also no getting away from the price. Entry level variants are just over £50,000, with another £10,000 added for a Carbon pack and £10,000 on top of that to have yours specced exactly like the lap record-breaking car. With just 32 examples coming here, it'll be exceedingly exclusive. 
Renault Megane RS Trophy-R 2019 review
Skoda Superb iV
Skoda's flagship Superb model has been revamped, with new technology, design tweaks and an updated engine range for the Volkswagen Passat rival.
Notably, the revised powertrain line-up includes a Superb plug-in hybrid for the first time, kick-starting Skoda's electrification programme and adding another feather in the cap of the versatile and voluminous mid-size saloon. 
2019 Skoda Superb to cost from £24,655
Toyota Supra
Anticipation for this reborn front-engined rear-drive coupé was high, despite Toyota's new sports car having been developed alongside the drop-top BMW Z4 and using the same 3.0-litre turbocharged straight-six. The Japanese maker is hoping the bespoke coupe design and more focused dynamics will help it feel like a different car on the road. 
Now the legend has been reborn and is just weeks away from UK dealers, it appears to have largely met expectations. Autocar has driven the new Supra both in the UK and abroad to positive – if not totally fault-free – reception:
Volkswagen Passat
Volkswagen's Ford Mondeo rival has received a mid-life facelift, including a new version of the plug-in hybrid Passat GTE variant. The petrol-electric model returns with a lower price tag, a bigger battery and 30% greater zero emissions range. 
A mild exterior revamp doesn't give many clues to the further changes underneath, which include a new touchscreen infotainment system, a revised engine lineup with new additions and improved standard equipment. 
Volkswagen Passat 2019 facelift to bring new tech and improved hybrid
Volvo XC90
The Volvo XC90 large SUV has been a major hit for the Swedish firm, combining its brand values of safety and practicality with an added dose of technology and style.
Revisions for the 2019 model year are therefore minor, with few styling revisions, more technology including Android Auto compatibility and, most significantly, the addition of a new range of mild hybrid petrol and diesel engines. 
Refreshed XC90 is first mild hybrid Volvo
October
Aston Martin Valkyrie
A hypercar co-developed with the Red Bull Formula 1 team, the Aston Martin Valkyrie is designed to lap Silverstone at speeds similar to a grand prix car.
It features a radical petrol-electric hybrid powertrain containing a lightweight, Cosworth-developed 1000bhp 6.5-litre V12 that can achieve 10,500rpm. The total power output has been revealed at a staggering 1160bhp – not bad for a machine expected to weigh around a tonne.
In the style of a racing car, the V12 will be a structural component of the Valkyrie, bolted directly into its tub with the gearbox and suspension hanging from it. It will be augmented by an electric motor sitting between it and the gearbox, which will also use an F1-style energy recovery system to charge the lightweight batteries while braking. 
The aerodynamics of the car have been developed by a team left by ace F1 designer Adrian Newey, and it will generate up to 1816kg of downforce at full speed.
Aston will produce 150 road-going versions and 25 track-only Valkyrie AMR-Pro track cars. Pricing has not been made public, but it's believed to be around £2-£3 million.
Bentley Bentayga Hybrid
It should come as no surprise that Bentley's first electrified model is an SUV. The Bentayga plug-in hybrid is the marque's first step into the EV world and precedes the launch of an electric sports car in 2020. 
The Bentayga Hybrid will use a supercharged 3.0-litre petrol V6 mated to an electric motor, a system related to the one in the Porsche Cayenne S E-Hybrid. It puts out 443bhp, with the ability for zero-emissions running on the motor alone for 16 miles.
The car features no external styling changes from the W12 petrol and turbo V8 models, aside from the addition of a charging port.
Bentley Bentayga hybrid 2019 review
BMW 1 Series
Steady yourself, because the third-generation 1 Series is… front-wheel drive. BMW reckons this has made its Audi A3 rival lighter and sharper to drive while also boosting passenger and luggage space, lowering weight and reducing the car's production cost and list price. 
With a platform shared with the Mini models and a range of three and four-cylinder petrol and diesel engines, the 1 Series also features some of the technology showcased by the latest 3 Series. 
And don't fret, because the flagship, four-wheel drive M135 features a 302bhp motor and a sub five-second 0-62mph time. 
BMW 8 Series Gran Coupé
The final bodystyle to arrive in the 8 Series line-up enters a niche that didn't really exist when the original 8 Series was around: the four-door coupé segment. Filling the gap previously occupied by the four-door 6 Series, the 8 Series Gran Coupé is designed to combine the style-led looks of the two-door coupé with some of the practicality and comfort of the 7 Series luxury limousine. 
It features a significantly longer wheelbase to allow an increase in rear seat space, but for all other intents and purposes it's the same as its two-door siblings, with an identical engine range. 
New BMW 8 Series Gran Coupe revealed
BMW X5 and X7 M50i
Want a premium performance car but have a larger than average family? Step forward two new celebrations of excess in the form of the X5 and X7 M50i. Though neither are actually full-fat M-cars, both feature a 523bhp 4.4-litre twin-turbocharged V8 -enough for 0-62mph times of 4.1 and 4.5sec respectively. 
Being M performance models, both also get sportier styling enhancements to go with the extra power.
BMW reveals 523bhp X5 and X7 M50i 
Kia Ceed PHEV
Just before the hotter Ceed GT arrives, Kia will expand its Ford Focus rival's line-up with its first ever hybrid version. Set to use the same plug-in powertrain as the Niro PHEV and likely to be offered only in estate form, the Ceed PHEV should combine decent performance with sub-30g/km CO2 emissions, a useful electric-only range and serious economy claims. It's part of Kia's plan to meet tough CO2 targets, with aims of 25% of sales going to electrified variants. 
Kia to add plug-in hybrid Ceed and Sportage in 2019
Kia e-Niro
No longer content merely to ape European rivals, Korea's Hyundai and Kia are now leading the way. With the Kia e-Niro and related Hyundai Kona Electric, they're at the forefront of making truly credible, affordable electric cars. In 64kWh spec, the £32,995 e-Niro has an official (WLTP) range of 279 miles, putting it ahead of almost every mainstream rival in terms of charging range and even ahead of a number of premium models. It's also larger than the Kona Electric, so able to serve as a genuine family car.
New Kia e-Niro launches with 279 miles of electric range
Land Rover Discovery Sport
Land Rover' popular small seven-seater, Discovery Sport, has received a mid-life update that's bigger than you'd expect. Don't be fooled by the mildly tweaked looks – it's a dramatic overhaul under the skin with a new platform shared with the 2019 Evoque.
Those new underpinnings allow for the fitment of electrified powertrains across most of the range for the first time. It also means the SUV gets more space inside, with more versatile seating and greater luggage capacity. It also gets a version of the overhauled interior first seen in the Velar and the optional off-road tech, such as the so-called Clearsight Ground View, which essentially acts as a see-through bonnet, using cameras to let you see what's in front or down the other side of a steep gradient. 
New Land Rover Discovery Sport receives interior overhaul and electrified powertrains
Mercedes-Benz V-Class
It may not be top of the list of importance for Mercedes' 2019 model debuts, but a new V-Class is something of particular interest to minicab firms and the like. The van-based people carrier has been significantly upgraded for this year, with much of the latest technology features and engines offered in the brand's range transferred over.
New 2019 Mercedes V-Class MPV gains more power
Peugeot 3008 PHEV
The Peugeot 3008 has evolved notably through its time on sale and remains a bold alternative to the likes of the Nissan Qashqai in the small SUV category. The addition of a plug-in hybrid powertrain should help to further its appeal.
The 3008 PHEV uses the PSA Group's Hybrid4 system, which combines a 197bhp petrol engine with two electric motors – one at each axle – to offer a combined 296bhp. The system can provide four-wheel drive, 0-62mph in 6.5sec and up to 30 miles of electric-only running. It's likely to cost around £35,000, a slight increase on the current range-topping 3008.
Peugeot announces 508, 508 SW and 3008 plug-in hybrids
Peugeot 508 PHEV
Hybrid power will also arrive in Peugeot's stylish saloon model as part of parent firm PSA Group's major electrification offensive. The 508 PHEV will get a 222bhp petrol-electric set-up, which emits less than 49g/km of CO2. It will also give the 508 the ability to complete up to 25 miles on electric-only power.
Peugeot 508 PHEV 2019 prototype review
Vauxhall Vivaro
The Vauxhall Vivaro van was only launched in 2014, yet a new version has arrived just five years later. That's because the 2014 Vivaro was built on the same platform as the Renault Trafic, but Vauxhall has now been bought by the PSA Group, Renault's French rivals.
The new Vivaro is being built at Vauxhall's Luton factory – providing a lifeline for the facility – and will share the PSA Group's EMP2 platform with the Peugeot Expert and Citroën Dispatch vans.
Notably, a passenger version of the Vivaro, called the Vivaro Life, has also been launched. Engines, technology and usability are all new and improved, too. Vauxhall has also confirmed that an electric version of the Vivaro will follow in 2020.
New Vauxhall Vivaro revealed as lifeline for Luton plant
Volkswagen T-Roc R
Volkswagen has entered the hot SUV category with the 296bhp T-Roc R, which the firm promises will be among the most agile cars in the class. 
With the T-Roc sharing much of its architecture with the Golf hatchback,  it's no surprise that this is essentially a Golf R underneath. That includes the turbocharged 2.0-litre four-cylinder engine, which can also be found in the Cupra Ateca, the T-Roc R's Volkswagen Group stablemate and main rival. The T-Roc R also gets Volkswagen's 4Motion four-wheel-drive system and Dynamic Chassis Control.
Volkswagen T-Roc R makes first UK appearance at Goodwood
November
Alpine A110 S
It was inevitable that Alpine would follow up the widely celebrated A110 with slightly faster, slightly more focused version, and the A110 S is only a couple of months away from landing in showrooms. 
With power boosted by 49bhp to 288bhp, a slight weight decrease and modifications to the chassis setup, it's a refinement of the formula that's seen the standard car lauded by almost everyone that's driven it. It'll go on sale in November priced from £57,590, although you can spend far more than that if you get busy with the optiions list. 
Aston Martin Rapide E
Aston's first electric car will be a limited-run version of the Rapide designed as a testbed for future EV models. Just 155 examples of the luxury saloon will be made, and it's available to order now at an undisclosed price.
The firm says the Rapide E will produce more than 602bhp from two electric motors, both mounted over the back axle. That's different to the set-up used by the rival Tesla Model S in Dual Motor form: a power unit over each axle to give four-wheel drive.
The Rapide E's two motors will produce just over 701lb ft of torque, with a claimed 0-60mph time of under 4.0sec, similar to the standard Rapide S. Aston says it has put a development focus on "repeatable performance", which means the quoted acceleration targets can be achieved multiple times without the batteries or motors overheating. The top speed of 155mph can be maintained for around 10 minutes.
Sources suggest the weight of the EV is nearly identical to the combustion-engined version.
Aston Martin Rapide E makes UK dynamic debut at Goodwood
Audi Q3 Sportback
Audi will bring a more coupe-like variant of the Q3 to the UK towards end of the year, satisfying a growing niche of SUVs that sacrifice practicality in the name of style. The Sportback, for all intents and purposes, is a Q3 underneath, with the same engines, chassis, hardware and technology. It'll be slightly more expensive than the standard car, and has slightly less rear seat and boot space – but that's the price you pay for added desirability.
Audi targets BMW X4 with new Q3 Sportback
Bentley Flying Spur
Bentley has reinvented its four-door Flying Spur as a more distinctive luxury saloon in 2019, making it the last Bentley to be launched before the company completely reinvents its cars for the era of electrification. It shifts away from simply being a four-door Continental GT, despite close relations, to become a luxury Mercedes-Maybach rival in its own right. It launches with a 626bhp W12 engine –  with an even faster Speed variant added in due course. A V8 and a V6-powered plug-in hybrid model will be added in due course. 
New Bentley Flying Spur: 207mph luxury saloon on display at Goodwood
BMW M8
The crowning glory in the new 8 Series range arrives towards the end of 2019: the hot M8. Available in coupé, cabriolet and (eventually) four-door Gran Coupé forms, the M8 will take on everything from the Audi RS7 Sportback to the Porsche 911. It uses a modified version of BMW's 4.4-litre twin-turbo V8 – revealed initially in flagship Competition form, that means 616bhp and a 0-62mph time of just 3.2 seconds for the hard-top two-door. A cheaper and subtler regular variant will be added soon, bringing power back below the 600bhp mark.
BMW M8 Competition: 616bhp super-coupe nears production
BMW X6
Effectively a BMW X5 that trades passenger space for a more style-led look, the new X6 is based on the fourth-generation X5, which was introduced late in 2018. It shares its underpinnings, engines and technology with that car but drops the option of seven seats, due to that coupé-like rear. The Mercedes-Benz GLE Coupé rival's range begins with the xDrive 30d diesel and xDrive 40i petrol, topping out with a quad-turbocharged M50d diesel and 523bhp M50i petrol.
Eventually a 45e plug-in hybrid offered, bringing a small zero emission range and company car-friendly tax rates. The range-topping X6 M will arrive very soon after, with a thumping 600bhp V8 promising storming acceleration from this two-tonne SUV.
New BMW X6 arrives with revamped styling and engines
Ford Kuga
Ford's European business is changing dramatically. That means less traditional bodystyles like that of the Mondeo, and more SUVs. The latest, third-generation Kuga will play an integral role in that, with underpinnings adapted from the well-received 2019 Focus, and significant gains in terms of internal space, standard equipment, technology and perceived quality.
Kia Ceed GT
Kia is returning to the warm hatchback market with a new GT variant of the five-door Ceed, sitting alongside the Proceed GT shooting brake. Enthusiasts might be disappointed to learn that the Ceed GT's 1.6-litre turbocharged petrol engine puts out the same 201bhp as the old car's, but Kia is promising that while the model won't be a true hot hatch in a straight line, it will offer the agility and handling of one. Extensive suspension revisions, bigger brakes, an active exhaust and the option of a dual-clutch automatic gearbox is Kia's attempt to offer a more rounded package. Kia Ceed GT unveiled with 201bhp turbo petrol engine
Kia Xceed
Kia's expansion of the Ceed range will be complete by the end of the year as it aims to capitalise on growing SUV sales with a crossover version of the family hatchback. Named the Xceed, it bridges the gap between the regular car and the full-size Sportage by offering an increased ride height and rugged styling details. The Ford Focus Active rival will remain largely the same mechanically as the hatchback, though, so four-wheel drive is unlikely.
2019 Kia Ceed SUV spotted for the first time
Mercedes-AMG A45
A contender for the ultimate hot hatchback? Mercedes-AMG's new A45 has the spec sheet to firmly stake its claim. 
The forthcoming Mercedes-AMG A45 will blow even the most powerful rival into the middle of next week, with a new 2.0-litre turbocharged petrol engine putting out up to 416bhp (in S form). That makes it the punchiest 2.0-litre engine in production. With a 0-62mph time below four seconds, a new, higher-tech interior and a clever four-wheel drive system allowing a Focus RS-style 'drift mode' function, it's far more than just an A-Class with a bit more grunt. 
New Mercedes-AMG A45 2019 review
Peugeot 208 and e-208 
Aside from the captivating 208 GTi, we never rated the current 208 hatchback above average. The public bought it anyway, though, and it has remained a popular choice for several years. So imagine how successful the new version could be if it challenges for class honours. Peugeot will hope it can do just that; a more striking design mixed with a roomier and better-quality interior are expected. The PSA Group's CMP platform strikes again, allowing petrol, diesel and electric variants. The latter offers up to 211 miles of range – highly competitive for a small EV. It's available to order now:
Peugeot 208 and e-208: UK pricing and specs revealed
Polestar 1
Polestar's first standalone model, the 1, will hit the market soon after a long gestation period. It may share a family resemblance with Volvo's range of sensible saloons, SUVs and estates, but this is no badge engineering exercise, with a 592bhp hybrid powertrain propelling it and a unique coupé body that makes extensive use of carbonfibre. Alongside this, a smaller saloon, the 2, will make its debut at this year's Geneva motor show, and a coupé-SUV, the 3, has also been confirmed. 
The 2 and the 3 will be fully electric and aim to cut a piece of Tesla's pie for the brand. Polestar will also offer Volvo's innovative subscription service. There are just two main hurdles that UK buyers may struggle to get over: the first is that the 1 is left-hand-drive-only, for now, and the second is that it will cost £135,000, putting it in the realms of some serious luxury models and supercars. 
There's ambition by the bucketful here, but it remains to be seen if the Geely-owned Swedish brand can establish itself with the technical might and long-standing heritage of brands such as Porsche and Bentley.
Polestar 1 prototypes enter production
Vauxhall Astra
Vauxhall's perennially popular Ford Focus and Volkswagen Golf rival has received a mid-life facelift. Don't get too excited: styling changes are mild inside and out, but there is an overhauled engine range and new equipment features. 
Unlike the recently launched Corsa, the Astra will remain on the same GM-developed platform that first debuted in 2015. The next generation car, not due for another couple of years, will move to a new platform developed under new owners, PSA.
New Vauxhall Astra – UK prices and specifications revealed
December
BMW 2 Series Gran Coupé
Following the 1 Series will be a new generation of the 2 Series. Alongside the usual two-door coupé and convertible versions, a four-door coupé will be introduced to rival Mercedes' new CLA and the Audi A3 Saloon. A longer wheelbase brings extra passenger room, but spyshots reveal it retains the characteristic sloping roofline. Expect a familiar range of three and four-cylinder turbocharged petrol engines. Topping out the range will be a new version of the M2.
First drive: 2020 BMW 2 Series Gran coupe prototype
Borgward
Back in 2015, we first heard about plans to return the Borgward name to market. The German car maker ceased to exist back in 1961 after filing for bankrupcy, but a Chinese company has bought the rights and relaunched the brand as a rival to Audi. Late last year, plans to import cars into the UK and Ireland were also revealed. That means we'll see the Q3-size BX5 and Q5-sized BX7 SUVs, electric versions of which are planned to arrive a few months after. Borgward will attempt to undercut its rivals on price while offering a more interesting alternative to the norm.
Borgward SUVs to be sold in UK and Ireland from 2019
Honda e
When Honda's Urban EV – now called the Honda e for production – was revealed at the Frankfurt motor show in 2017, it was one of our most-read online stories. Everyone loved its retro, compact styling – so much so that apparently the designers went back to the drawing board to make sure the production car was as close to the concept as possible.
The final car, which adopts a conventional five-door layout rather than the concept's three-door format, will start to arrive in UK dealers right at the end of the year. Honda's first electric car in Europe (it already sells an electric Clarity hatchback in Japan and the US) is built on a new dedicated electric vehicle platform and "sets the direction for the technology and design" of the brand's future EVs. The high-tech interior is a radical departure from Honda's more mainstream car lineup, too. 
The concept is 100mm shorter than the Jazz, at 3895mm long, and has the Honda emblem backlit in blue, previewing a new styling feature for forthcoming EVs from the brand. It's range shows it's clearly a city-focused model, promising around 124 miles of range from a full charge. The Honda Sports EV concept, a sports car sibling to the Urban EV that was unveiled at the Tokyo motor show in 2017 and has similar design cues, hasn't been signed off for production but is under consideration.
Kia Soul EV
The Kia Soul is a firm youth favourite in the US, but things aren't the same over here. That's why Kia has taken the bold step of selling the new, third-generation model as purely an electric car in the UK, while Americans get a petrol engine choice too. 
The styling of the new model may be evolutionary, but there are big developments under skin, particularly in the new EV powertrain, which is not only considerably more powerful but offers more than double the range of the old Soul EV, at 280 miles. A greater emphasis on in-car tech is aimed at attracting a younger audience, while there's more space inside, too.
New Kia Soul EV revealed at LA show with more power and range
Mercedes-Benz GLB
Just when you thought we had more than enough compact SUVs to choose from, Mercedes comes along with another. The GLB is meant to combine the modernity and small size of the A-Class with the rugged, macho styling of the G-Class off-roader. It effectively sits between the GLA, which is little more than a raised-up A-Class, and the full-size GLC. Alongside a familiar batch of petrol and diesel engine options, Mercedes-AMG is developing the same 35 and 45 AMG-tuned performance variants as the A-Class, too.
2019 Mercedes-AMG GLB 35 caught in first spyshots
Mini Electric
If Alec Issigonis could invent the Mini today, it would definitely be an electric car. It is the answer to current challenges, as the original Mini was in 1959." That's the view of Mini boss Sebastian Mackensen, and while there's an element of 'he would say that, wouldn't he?', an affordable small electric car certainly fits the ethos of the diminutive original more than some of the recent supersize SUV offshoots. The first proper electric Mini is fresh from its reveal, built on an adapted version of the UKL platform used for the current hatchback, and is three-door only. 
Don't be put off by the meagre sounding 124-144 mile range (about the same as the Honda e). Mini is keen to point out that it's enough to take care of the average driver's weekly mileage, while the modest battery pack means it offers the same interior space as the standard Mini. It also means it's affordable, too – at £24,400, it's comparable to a high-end petrol supermini.
Another benefit of avoiding a large battery is performance: The target to make it as quick as a regular Cooper S has been achieved. Mackensen says the EV's layout will result in handling far closer to the original Mini's, too. 
If Mini can truly produce the first proper electric hot hatch, it could be a game-changing moment for both the brand and electric cars. The future of Mini is currently being debated at high levels within the BMW Group, and the success of the Electric is likely to inform those discussions. So it's fitting that the car will arrive in the year the brand celebrates its 60th birthday, because it could define its direction for the next 60 years.
New Mini Electric revealed as affordable Brit-built EV
Tesla Model Y
Tesla has been increasing the appeal and affordability of its models with each new launch, and it now arrives at something of a sweet spot: the compact SUV. The Model Y will be a sister car to the Model 3 and share its underpinnings and running gear, while being priced marginally higher.  revealed back in March, its UK launch isn't likely until 2020, we should get to drive it before the year is out.
Critiqued by some as being a conservative Tesla launch on paper, the Model Y is a high-riding Model 3 in every sense. With a similar design inside and out, it does at least have a USP in being one of very few midsize crossovers with the option of seven seats. It promises a range of up to 300 miles in top-spec variants. 
Seven-seat Tesla Model Y revealed with 300-mile range 
Vauxhall Grandland X PHEV
The Vauxhall Grandland X PHEV will add a plug-in hybrid powertrain to the British firm's Nissan Qashqai rival as part of a massive electrification strategy by the PSA Group.
The SUV is Vauxhall's second best-selling car behind the Corsa hatchback, despite its current engine range comprising just 1.2-litre petrol and 1.5-litre diesel units. The new PHEV unit will feature PSA's 1.6-litre Puretech petrol engine mounted transversely in the nose, mated to two electric motors, one at each end of the car and capable of producing around 300bhp of performance, delivered to all four wheels. There will also be a front-wheel-drive single motor version that produces 180bhp.
2020 Vauxhall Grandland X PHEV to lead fast-paced electric growth plans
Volkswagen Golf
The hype surrounding Volkswagen's upcoming range of electric vehicles is huge, but there's one car that will still reign supreme long after its arrival: the Golf. To be unveiled right at the end of the year, the eighth-generation model will move upmarket to carve out a distinctive new niche in the family hatchback market. While the design will be evolutionary, it will have levels of fuel-saving technology, connectivity, autonomous driving capability and refinement that are intended to render the mainstream competition second-best. 
There won't be a new electric model, but the Golf will get 48V mild hybrid powertrains and a new range of micro-hybrids. Contrary to initial beliefs, though, the GTI will retain a non-hybrid turbocharged petrol engine in the quest for simplicity. The same can't be said for the R, which is expected to push the boundaries of affordable performance to another level.
The Golf will have a noticeably wider track and a marginally longer wheelbase, resulting in more interior and boot space. But the most dramatic change will be the high-tech interior and related connectivity.
Volkswagen design boss Klaus Bischoff has been quoted as saying that the Mk8 Golf's interior is a "total digital environment", with the steering wheel the only conventional component. Touchscreens will replace the traditional instrument binnacle and the climate controls. The Golf will be permanently connected to the internet and feature advanced autonomous technology. 
Talking about the set-up, Volkswagen has said: "It will always be online, and its digital cockpit and assistance systems will be the benchmark in terms of connectivity and safety." All of this intends not only to retain loyal customers but also lure those downsizing from bigger cars. Volkswagen knows the Golf, as its biggest-selling car, is crucial to its medium-term success and must deliver significant returns to help the firm's broader product plans. 
New 2019 Volkswagen Golf: Official image released of Mk8 hatchback