The American entertainment company Netflix makes and releases the best series and films. Each of them is able to keep the viewer near the screen, intrigue him and provide viewing pleasure. When series appear on Netflix, all that remains is to take a mug of coffee, wrap yourself in a blanket and enjoy many hours of watching.
The best series from Netflix
The list of Netflix series has a lot of new ones that are worth spending your time on. From watching these films, the viewer will get great pleasure:
"Black mirror". Over the past 10 years, technology has developed rapidly. It has become much easier for people to express their thoughts on Facebook than to tell their relatives or friends about them. This film raises this problem, shows the impossibility of living without technology, and the latter only bring suffering and harm. Black Mirror is a perfect description of people's desire for perfection.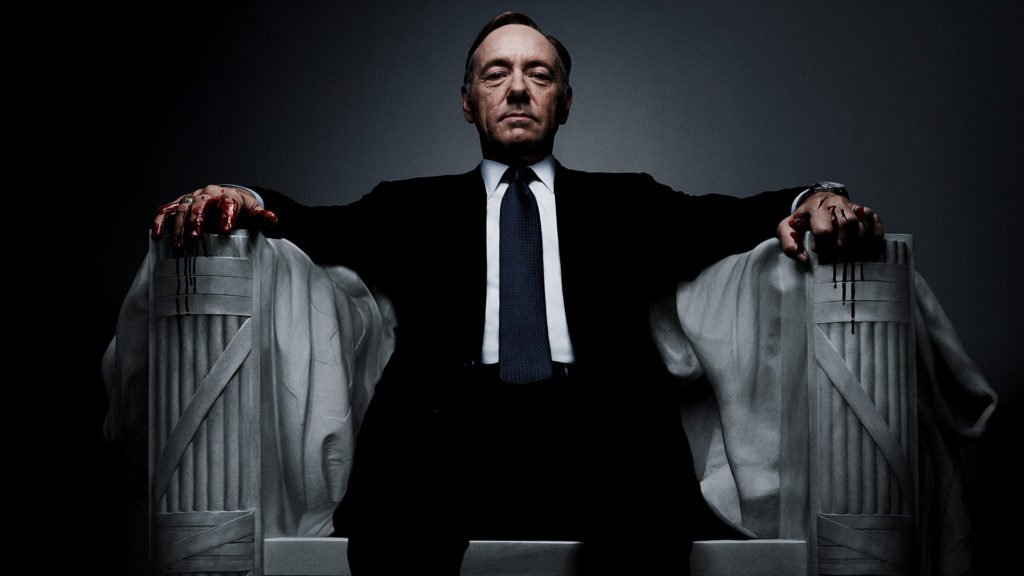 "House of cards". The main character is Francis, who works as a congressman and has enough influence. He is distinguished by his ambition, prudence and intelligence. Garrett invites him to become Secretary of State, but in exchange for this, he demands Francis's support in the presidential election. But as a result, Francis is denied. This leads to the fact that the main character wants to take revenge, and Claire (Francis' devoted wife) will help in the implementation of his plan. This is an intellectual Netflix series, here the viewers have the opportunity to actively think about the hidden moments.
"Forgotten by God" Frank is an evil bandit who, along with his assistants, attacks the Wild West. This entails murder and devastation of cities, but no one can oppose it. At one point, the leader's adopted son decides to quit gangster business, but at the same time he steals the prey that was collected during the entire period of the thugs' hunting. The bandits want to find a guy and for this purpose they end up in the city of La Belle. But only women live here. Do you love westerns? Then this series from Netflix is ​​just for you.
"13 reasons why". Clay Jensen, who goes to school, finds a box near the front door of his house. Inside are audio cassettes sent by the girl Hannah. The latter, as it turned out, committed suicide. These records tell about the reasons that led to this terrible event. And Clay was one of those reasons. This series is considered quite heavy, thanks to him the audience think about life and begin to look at it differently.
"Narco". Pablo Escobar was loved by the common people, but the policemen hated him. The main character managed to build a large empire, which was very powerful. She carried out the supply of drugs to America. All the narratives that are conducted in this series come from the perspective of drug control workers. They show and tell what actions people who want to rule can do.
Series for lovers of mysticism
Let's look at all the Netflix series that will appeal to people who love mysterious stories, miracles, mysticism:
"Very strange things." Some time ago, a boy goes missing in a small town. His name was Will, he disappeared in a rather mysterious way. All friends and family want to find him and do everything possible. Mike, the best friend of the missing boy, was especially interested in the case. He begins to investigate the case on his own, but something incredible lies ahead of him. This is the best Netflix series, it is mystical and able to capture your attention from the first second.
"Eighth Sense". Here the viewer watches 8 characters, they live in different places, differ in cultures. However, there is a mental connection between them. They are able to feel the emotional state of other heroes, get their skills, help. The main characters are being hunted down and considered a big threat. Now they will have to come up with something to stay alive. The series is distinguished by vitality and brightness, it completely captivates the viewer.
"Jessica Jones" The heroine works in a detective agency, although she could once become a superhero. Now she lives modestly in her cheap housing. But her past won't leave her alone. After all, a villain appeared in the city, capable of controlling people and their will. The series is known for its dynamism.
"Daredevil". Matt, who plays the role of the protagonist, became blind as a child. It happened due to an accident, but the blindness aggravated the guy's other senses. When he grew up, he wanted to fight criminals, protect people. In the daytime, he works as a lawyer and has achieved considerable success. And at night - he is an avenger who has his own mask. The series looks in one breath and is considered very atmospheric.
"Luke Cage". Luke has escaped from prison and wants to start a new life. He went to work to somehow survive. The main character has superpowers, but does not want to use it for his own purposes. However, criminals appear and kill Luke's good friend. He was the only one who believed and supported Cage. And at that moment the main character understands that he needs to go out and restore justice. He is not going to hide his own name and face. This Netflix series has managed to combine drama and shooters with fights.
Series that addictive from the first minute
The best series from Netflix are presented in this list. You can watch them and at the same time analyze them, develop events in your imagination. The company offers the viewer films that will not let him relax for a minute:
Dirk Gently's Holistic Detective Agency. Todd had a measured ordinary life. He worked at the hotel as a doorman, had a stable salary, and also helped his sister. However, at one point, his entire world, which had been built for many years, collapsed. The main character was fired, the landlord began to threaten Todd, he was even under suspicion of murder. The man just wanted to give up, but suddenly Dirk appears, who is a great optimist, and tells Todd that it is he who plays an important role in the Gently investigation. In this series, each episode is a separate masterpiece.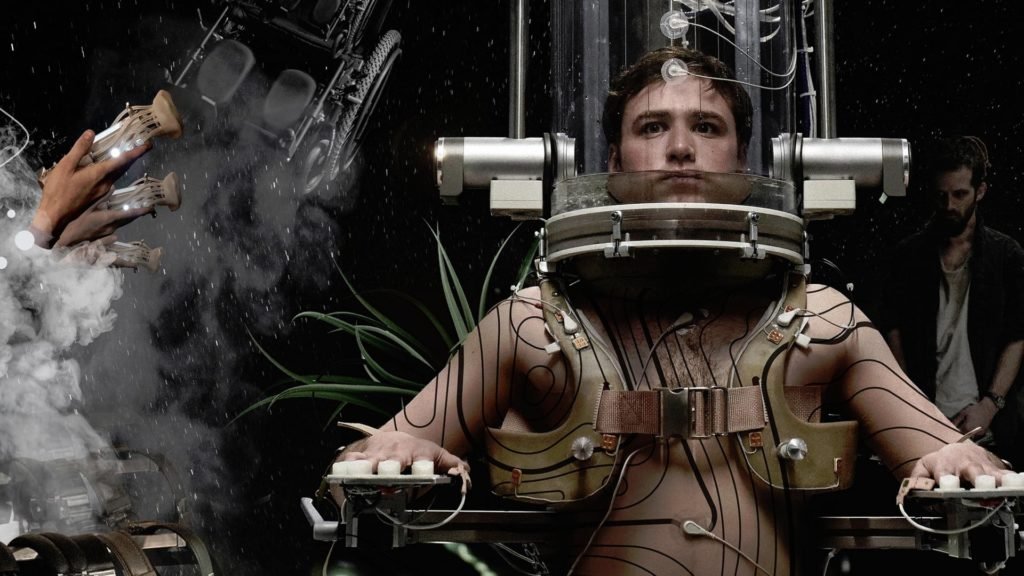 "OA". The heroine has not been home for 7 years, as she suddenly disappeared. But now she's back. No one knows past events, no one understands why it happened. But the girl is in no hurry to tell. The main intrigue is an amazing insight. After all, until the moment the heroine disappeared, she was blind, and after returning home it turned out that the woman could see. This work of art deserves your attention.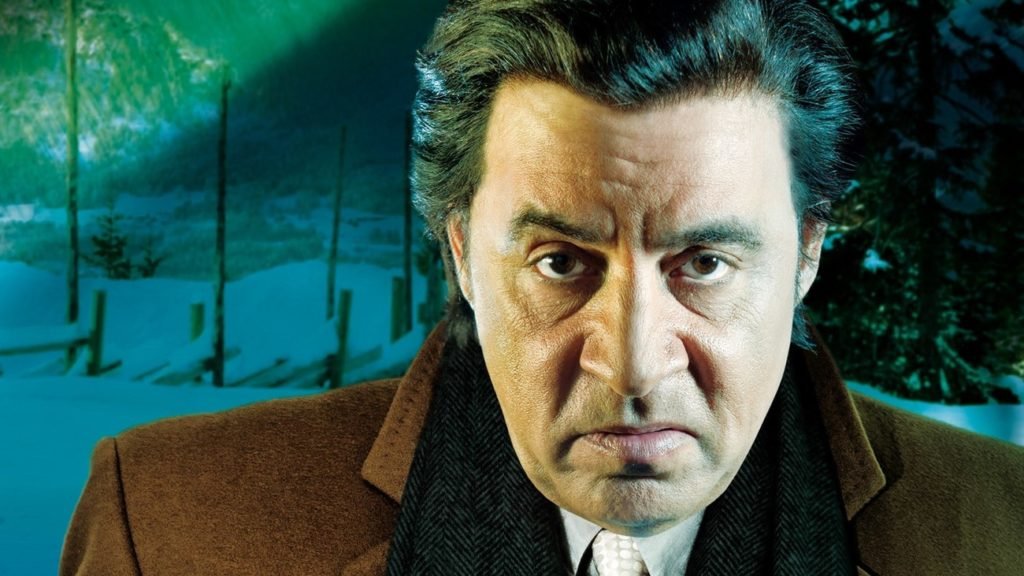 "Lillehammer". Frank is no longer young, but is engaged in mafia affairs. One day, he decides to turn in his own boss to the feds. He believes that colleagues can take revenge for this and moves to Lillehammer. Here the world is distinguished by its tolerance, but the main character does not want to adapt. He creates an empire and now the whole world is adjusting to Frank. And here situations of a comic type begin, and their solution appears as a result of a non-standard combination of circumstances. This Netflix serial is light-hearted, comedic and able to cheer up every viewer;
"Pedigree". The Rayburns are a friendly and prosperous family. All neighbors speak positively about her. However, things change in the family when Danny's brother arrives. He wants to take revenge on his relatives for humiliating him as a child. In this series, there is an initial denouement, and then we will find out the reasons for what happened;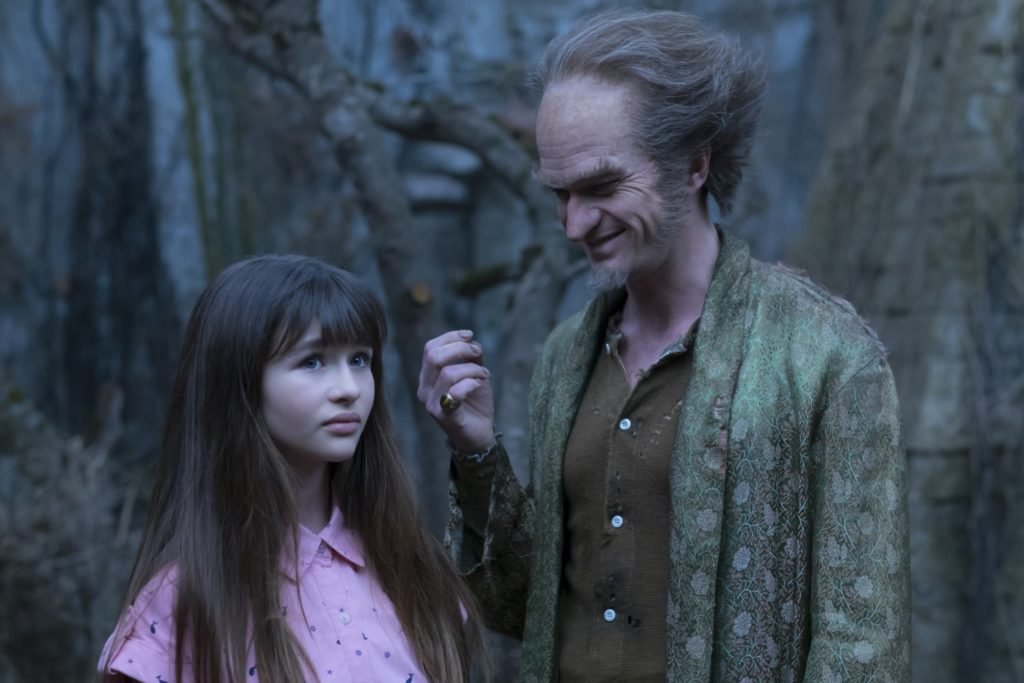 Lemony Snicket: 33 misfortunes. Once upon a time there was an accident, as a result of which three orphans were left. Count Olaf becomes their trustee. He is not going to take care of the main characters, he is only worried about money. Children want to tell others about it, but no one believes them. Since adults do not understand children, they constantly get involved in adventures. Their main goal is to understand why the parents died. This is a series on Netflix with an amazing story that will be interesting to watch for adults and children.
Netflix knows how to interest and please the viewer. It is worth watching at least one of the above-mentioned series and you will see for yourself.