China is the number one country in technology. It's no surprise that Chinese phones dominate the world thanks to the fact that they have excellent performance at a fairly low price.
In terms of their functions, they can compete with the flagships of the Samsung Galaxy and iPhone series. The world has already heard about brands such as Huawei, Xiaomi and OnePlus. There are others besides these, but the problem with many Chinese phones is that they are not always available for purchase outside of China.
Consider the most popular Chinese smartphones: these phones are very functional Android phones. They even sell for a much lower price compared to other smartphones. These phones have everything from facial recognition to amazing cameras, but at a very reasonable price.
Five great Chinese smartphones
1. Xiaomi Mi 11
There is hardly a list of smartphones if it does not include a Chinese Xiaomi phone. Xiaomi Mi 11 is a powerful flagship with amazing features.
It has a super powerful 6,81 inch AMOLED screen which can display at 120Hz and display 1 billion colors. It has a maximum brightness of 1500 nits and can display HDR10+ content (for higher color accuracy, contrast and brightness settings). For protection, the latest generation of Corning Gorilla Glass Victus is installed on the front panel.
This is a Dual-Slim phone running the latest version of Android 11 with MIUI12 interface. As for the chipset, it is Qualcomm SM8350 Snapdragon 888. The highest RAM configurations are 12GB and 256GB storage.
On the back, there is a 108MP triple camera, a 13MP ultra wide-angle camera, and a 5MP macro camera. Front selfie camera 20 MP.
It has a powerful 4600 mAh battery that can be quickly charged with a 55W charger.
2. One Plus 8 Pro
Possibly the best One Plus device. The One Plus 8 Pro smartphone is a premium flagship. It has wireless charging and an IP68 waterproof rating, which means water can't do anything to it. The One Plus 8 Pro features a quad-camera setup with a 48-megapixel main camera. This is the best Chinese smartphone with a good camera.
One Plus 8 Pro features a 6,78-inch screen with Fluid AMOLED technology and can display 1 billion colors. You will get a smooth display with a smooth 120Hz refresh rate and HDR10+.
With Android 10 upgradable to Android 11 and Oxygen OS11, you get the best of Android. Corning Gorilla Glass 5 is an older Corning glass but still effective. It is powered by a Qualcomm SM8250 Snapdragon 865, has 12GB of RAM and 256GB of storage.
Quad camera with 48MP wide-angle lens, 8MP telephoto lens, 48MP ultra-wide angle lens and 5MP color filter camera. Front camera: 16 MP.
It has a 4510 mAh battery that can be charged up to 50% in 30 minutes. There is a fingerprint scanner below the display.
3. One Plus Nord
One Plus Nord became a hit after its launch because it is one of the rare budget One Plus devices. The last time One Plus released a budget smartphone was many years ago. It's kind of like the "answer" of the iPhone SE, but a cheaper phone with flagship specs. The last time One Plus launched a budget device, it didn't pan out.
One Plus Nord N10 and N100 are an upgrade of the original One Plus device. The N10 has a 6,49-inch display, the N100 has a 6,52-inch display, and the original One Plus Nord has a 6,48-inch display.
The original Nord has Corning Gorilla Glass 5 for protection, while the N10 and N100 have Corning Gorilla Glass 3.
The Nord has an eye-catching "blue" version that has attracted worldwide attention. The One Plus Nord is the perfect smartphone in terms of value for money.
Quadruple main camera: 48 MP, 8 MP, 2 MP, 5 MP. The cameras on the Nord are simply breathtaking for a budget device. Dual selfie camera: 32 MP and 8 MP. The battery is 4115 mAh, which is pretty decent.
All phones run Android 10 Oxygen OS. Different One Plus phones have different camera specifications. Even the dimensions of the battery differ depending on the model.
4.Realme X7 Pro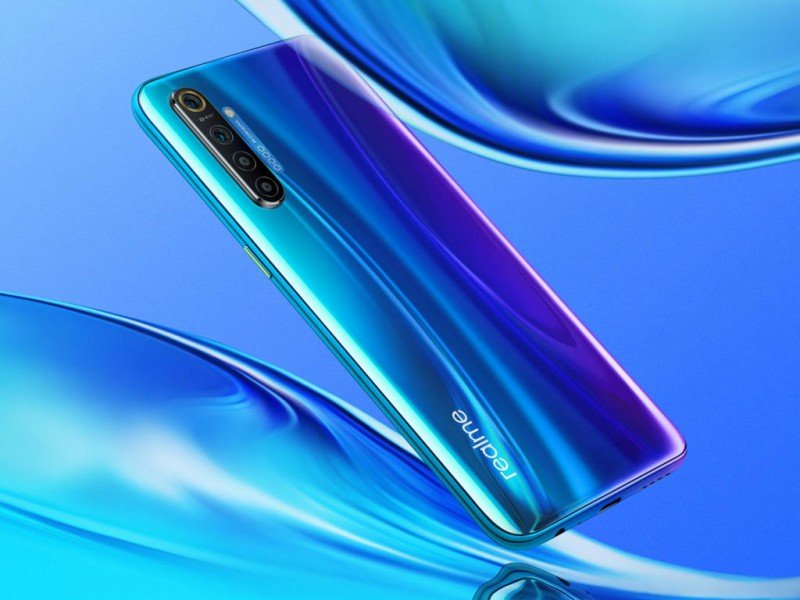 Realme has won the hearts of consumers in just two years, and one of the best Realme phones is the Realme X7 Pro: an inexpensive Chinese phone with a good camera and a 6,55-inch 120Hz Super AMOLED display.
It uses Corning Gorilla Glass 5 with Android 10 and the latest Realme UI. The chipset is a unique Mediatek MT6889Z.
The RAM is 8 GB with 256 GB of storage. Quadruple main camera: 64 MP, 8 MP, 2 MP, 2 MP. Front selfie camera: 32 MP. 4500 mAh battery.
5. Huawei P40 Pro
You can't talk about Chinese smartphones and not talk about Huawei. This manufacturer probably makes the most underrated smartphones on the market. The P40 Pro is an amazing device. But keep in mind that it is quite expensive.
It has a 6,58-inch OLED screen with a 90Hz refresh rate and HDR 10. Powered by the ultra-fast and one of the best Kirin 990 5G chipsets in its class. It has 8 GB of RAM and up to 512 GB of free space.
It has a triple camera with a 50-megapixel main camera with Leica optics. This is a godsend for those who are looking for Chinese phones with the best camera in the world. Even better than the iPhone. Front selfie camera: 32 MP. The 4200mAh battery comes with a 40W charger and can be reversed at 27W.
Comparative table of reviewed smartphones
Name
Screen, protective glass
Chipset
RAM, storage
Cameras: how many pieces
Battery

Xiaomi Mi 11
6,81" AMOLED, Corning Gorilla Glass Victus
Qualcomm SM8350 Snapdragon 888
12 GB, 256 GB

3: 108MP, 13MP, 5MP.
For selfies 20 MP.
4600 mAh

One Plus 8 Pro

6,78" Fluid AMOLED, Corning Gorilla Glass 5
SM8250 Snapdragon 865
12 GB, 256 GB

4: 48MP, 8MP, 48MP, 5MP.
For selfies 16 MP.
4510 mAh

One Plus North

6,48" Fluid AMOLED, Gorilla Glass 5
Qualcomm Snapdragon 765G
12 GB, 256 GB

4: 48MP, 8MP, 5MP, 2MP.
For selfies 32 MP.
4115 mAh

Realme X7 Pro

6,55" Super AMOLED, Gorilla Glass 5
Mediatek MT6889Z
8 GB, 256 GB

4: 64MP, 8MP, 2MP, 2MP.
For selfies 32 MP.
4500 mAh

Huawei P40 Pro


6,58-inch OLED, no information
Kirin 990 5G
8 GB, 256 GB

3: 50MP, 12MP, 40MP
For selfies 32 MP.
4200 mAh
Questions and Answers
What is the best Chinese smartphone brand?
It is difficult to single out one Chinese smartphone manufacturer as the best, but, in addition to the well-known ones, Umidigi, Leagoo, Blackview are gaining popularity.
How reliable are Chinese smartphones?
China is a global manufacturer of electronics, including smartphones. Apple manufactures its iPhones in China due to their robust manufacturing process and low cost. For this reason, good inexpensive Chinese smartphones are extremely reliable, and thanks to Android, these phones have become even better. Never underestimate them!
Why are Chinese better?
Chinese phones are better because you pay a much lower price for the same features you get on other phones. Especially Chinese Android phones are really good compared to other Android phones you buy from manufacturers in other countries because you can save money.