Wireless internet is as essential today as electricity or water. Laptops, smartphones, tablets, set-top boxes, and many other devices require a Wi-Fi network to run smoothly. In this regard, the question arises: which router to buy in 2021 so that it is inexpensive and performs its functions properly. Below is a brief overview of routers 2021, thanks to which you can easily choose the right model.
TP-LINK Archer A5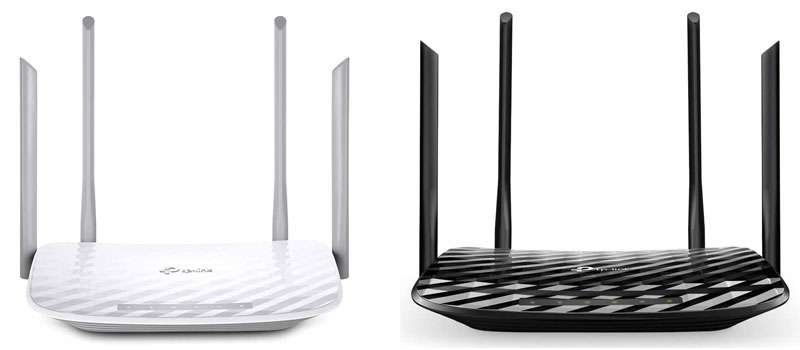 A model that is included in the top budget routers for the home. It can work in two frequency bands (2.4 and 5 GHz) simultaneously. Four antennas provide stable Wi-Fi coverage. The presence of a built-in firewall reliably protects against unauthorized access. High bandwidth guarantees no delays when watching streaming videos, as well as in online games. There is support for VPN connections and "Parental Control" - a module that restricts access to some sites (gambling, 18+, etc.). Configuration is carried out through a browser or mobile application.
Advantages:
high signal strength;
interface in Russian, easy setup;
lack of heating of the body, regardless of the operating time.
Disadvantages:
fixed external antennas;
relatively large size.
The average cost of a router on the Yandex.Market site is 2000 rubles.
Xiaomi Mi WiFi Router 4A Gigabit Edition
Considered one of the best budget routers on the market today. Operates in two frequency bands: 2,5 and 5 GHz. It has four non-removable antennas, thanks to which the signal reaches the most remote corners of the room. Thanks to the large amount of RAM (128 MB), you can connect several devices to the router at the same time, and without any problems.
The router is easily paired with Xiaomi smart gadgets. In the settings, you can see a list of connected devices and restrict access to some sites. The latter is convenient if the family has children who use Wi-Fi.
Advantages:
quality and range of communication (propagation of the Wi-Fi signal over the entire area without loss of speed);
the ability to configure through a mobile application, which can be downloaded by iOS and Android users;
nice design.
Disadvantages:
web-interface only in Chinese;
no USB port for modem;
some customers come across models with a Chinese plug that requires the purchase of an adapter;
lack of holes for wall mounting (the problem is solved using double-sided tape).
The average price of the device is 2150 rubles.
Tent AC6
When answering the question of which router is better to buy for home, one cannot fail to mention Tenda AC6 - a dual-band router (2,4 and 5 GHz) with four fixed antennas. The model is designed for setting up and distributing wireless networks with a power of 20 dBm. Judging by the reviews, the router is characterized by high speed and stability, does not require constant reboots. Support for Beamfoinig technology allows you to broadcast a signal even in the presence of serious obstacles. The router has LED indicators with the ability to turn off and the "sleep" function. All this provides comfort at night and minimum power consumption. The design deserves special attention: the router is made in black and looks like a Batmobile.
Advantages:
powerful antennas and amplifiers;
support for Beamfoinig technology, which allows the signal to overcome even bulky obstacles;
ease of installation and configuration (including through a mobile application);
the ability to turn on Wi-Fi according to the schedule and turn off the light indicators.
Disadvantages:
The average cost is 2000 rubles.
Keenetic Start (KN-1111)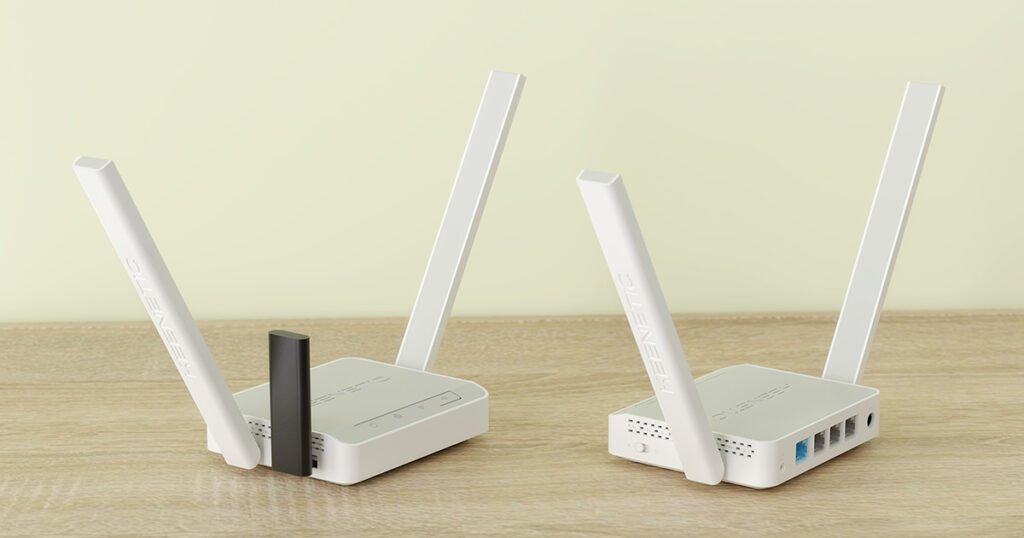 One of the best Wi-Fi routers equipped with a software switch router / repeater. Thanks to this, the device can be used in a standard way, as well as connect to a Mesh network without changing settings and act as a router. This is a great option for a private and multi-apartment residential building.
The router has a MultiWAN function that allows you to reserve an additional communication channel. The device can be used to distribute wireless Internet to users' gadgets, as well as the base unit of the Smart Home system.
Advantages:
high signal propagation speed;
powerful transmitter;
ease of installation and configuration;
clear web-interface;
the ability to control through a mobile application;
compact size.
Disadvantages:
operation at one frequency (2,5 GHz).
The average cost is 1900 rubles.
ASUS RT-N19
One of the best routers for an apartment with four antennas and one operating frequency (2,4 GHz). Provides stable Internet access, suitable for apartments and private houses. The device works equally well in repeater and access point modes, which makes it possible to expand the home network. Using ASUS RT-N19, you can create 3 guest networks, specify a priority for different types of traffic, set a ban on visiting some sites.
Advantages:
ease of setup;
the presence of a parental control function;
VPN connection support;
possibility of prioritization (QoS function).
Disadvantages:
support for one frequency range;
limited set of functions;
only two LAN ports.
The average price of a device on Yandex.Market is 1900 rubles.
A thorough study of this information will allow you to decide which router to buy for your home. When choosing, it is worth considering the technical characteristics of the equipment, the cost and reviews of other buyers.