A laptop is a necessary thing for any modern person. This type of computer takes up a minimum of space, and its functionality practically does not differ from the functionality of a full-fledged desktop computer. At the same time, you can use a laptop anywhere, from home to the passenger compartment of a car or train compartment. But, unfortunately, choosing a good laptop without expert help is not so easy, and sometimes even unrealistic. This is due to many factors, but first of all, it is a lack of information, as well as the desire of consultants in the store to sell the model that needs to be implemented according to the work plan, and not the laptop that will be really useful to the buyer. If you do not know where and how to find the best laptops, be sure to spend a few minutes of your precious time and get acquainted with the top laptops, it will help you decide and choose the best option based on your needs.
Dell XPS 13 9310
The rating of laptops should start with a model that is rightfully considered one of the best to date. This is a powerful and compact device that combines all the best that has already been presented in this line. Everything is fine in it, with the exception of the camera, because of the thin bezels of the screen it is very small and, accordingly, its resolution is not the highest. Otherwise, this device is the best embodiment of the phrase price-quality.
HP Spectre x360 15
This is a convertible laptop, one of the main features of which is a good 15,6-inch screen. It is very sharp, perfectly reproduces colors, black is of especially high quality. Due to the touch screen, the device can be transformed and used as a tablet, which makes its use even more comfortable.
Dell XPS 17 9710
This is the first gaming laptop in our performance laptop rankings. The 17-inch screen and dedicated NVIDIA RTX graphics speak for themselves. But the device is suitable not only for games. With it, you can edit videos and generally use them for both work and entertainment. But the most important thing is that the model is designed to be used for many years.
Lenovo Thinkpad X1 Carbon
If you need to buy a good laptop for business, then you definitely won't find a better option. Lenovo laptops are traditionally considered the best in this segment, and the Thinkpad X1 Carbon fully confirms this.
Surface Laptop Studio
It's Microsoft's own Surface brand, which already says a lot about the device. The transformer has all the important qualities for this type of device, it is powerful, has an optimal screen size, is suitable for video communication and is equipped with a high-quality touch screen.
Dell Alienware X15
Another model adapted for games. This is the best device for gaming so far, it is equipped with everything you need to ensure a smooth and comfortable gaming experience. However, not only the characteristics are the reason for buying this model. Another reason is the design, the Dell Alienware X15 is currently the thinnest gaming laptop.
HP Pavilion Aero 13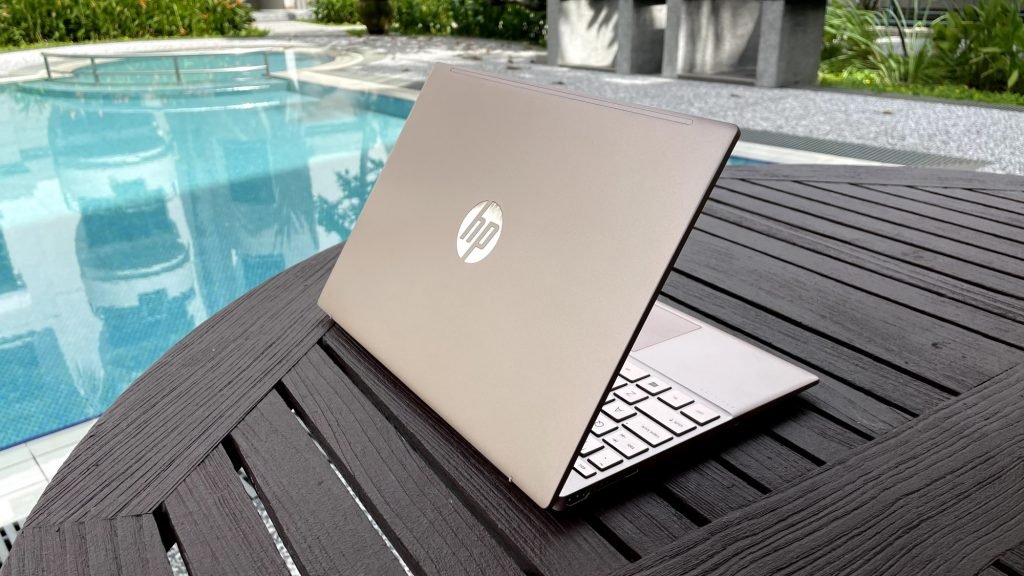 One of the budget laptop models. If you've set a budget for yourself and want to get a really good laptop at the same time, feel free to choose the HP Pavilion Aero 13.
Surface Pro 8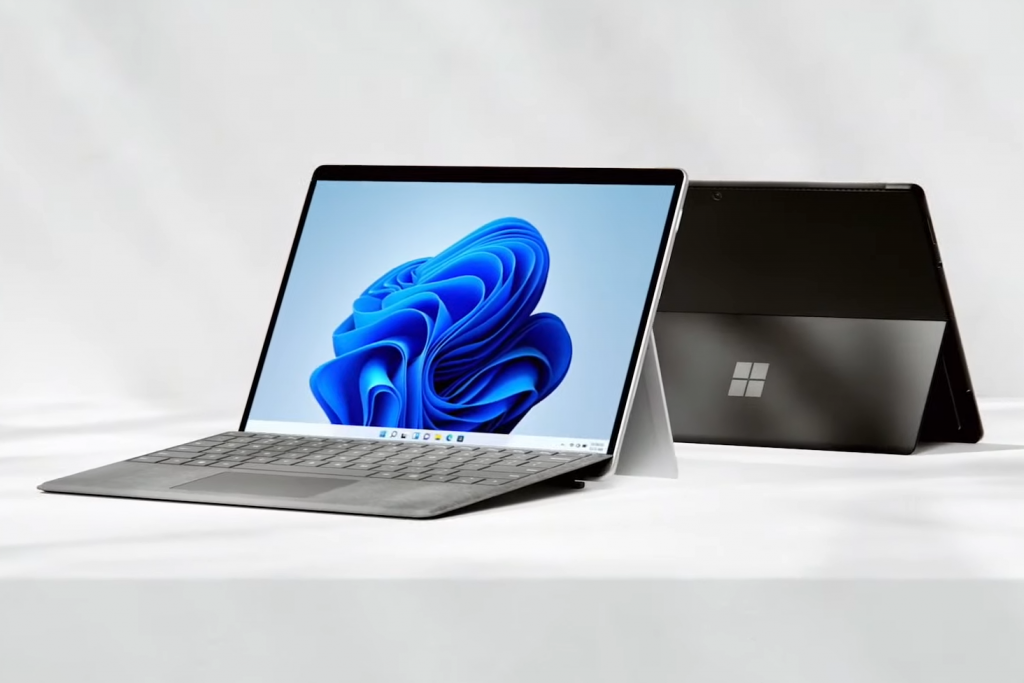 Laptops-tablets in this line have always remained market leaders. And since the previous model can no longer be called relevant in the first place due to the tired design, it was replaced by the Surface Pro 8. It includes all the latest developments and will be a very pleasant acquisition for everyone.
Acer Chromebook Spin 713
Unlike most models in this top and in the market as a whole, this laptop runs on Chrome OS. And if you want to get started with this OS, you won't find a more suitable device. At the same time, the laptop looks simply excellent and leaves behind a feeling of a premium device.
MSI-GF63
In conclusion, it is worth saying a few words about one of the most promising and at the same time affordable models. MSI's gaming laptop certainly has some drawbacks, but such advantages as a powerful 6-core processor, an interesting design and a good screen completely cover minor flaws.
What is also important to consider when choosing a laptop
The laptop rating is a great helper in choosing, but you can't rely on it alone. Therefore, before you go to the store for your new laptop, you need to answer a few questions for yourself and it is best to write down these answers.
What is my budget
The most important question, if you are ready to spend a certain amount, then there is no point in considering a model for which you do not have enough money. The same applies to the situation when the budget is practically unlimited, in this case, buyers often simply ignore budget devices. The rest will help you https://www.mastercard.ua
Why do I need a laptop
There can be a lot of use cases, and in each new case, the characteristics of the device will change. Now you can buy a laptop for gaming, studying, working, working on photo and video content, using the Internet, or performing any other tasks. By determining in advance the scope of the laptop, you get the opportunity to save on the purchase.
How long do I plan to use the computer
Even this factor can be determined in advance. Everything is as simple as possible here: the longer you plan to use the laptop, the higher its characteristics should be.