Smartphones of the South Korean brand Samsung are of high quality, meet current requirements, and have a stylish design. Buying such a phone means making a profitable investment, because Samsung equipment has been serving its owner for years without fail.
What to base on when choosing
The company produces mobile phones in several model lines, which differ in price and characteristics. Therefore, before choosing buy smartphone samsung, you should find out which parameters are optimal for your purposes:
Price. You always want to save money and still get a good phone. This is possible with Samsung products. Even budget models regularly serve 5 or more years, retaining their appearance and performance.
Screen size. Samsung releases models with a large frameless display, as well as phablets with a diagonal of more than 5,8 inches. Thanks to the optimal aspect ratio, such a large screen is convenient to use with one hand.
hardware capabilities. For purposes not related to business and games, it is enough to purchase a model with 2-4 GB of RAM and ROM up to 64 GB. Budget smartphones have less powerful processors than flagships, but they still successfully cope with everyday tasks.
Best Budget Samsung Models
A small rating will help you navigate when choosing the right model.
Samsung Galaxy A03 Core 2021 A032F 2/32GB
The phone has a large 6,5-inch HD+ screen. Front and rear cameras (5 and 8 megapixels respectively) allow you to create bright and rich photos. The smartphone has a fairly capacious battery - 5000 mAh, which is enough for intensive use up to a day and a half.
Samsung Galaxy M13 M135F 4/64GB
The minimalistic stylish design of the smartphone emphasizes the almost complete lack of frames on the 6,6-inch display. Full HD+ resolution lets you enjoy crisp, clear videos, photos, and games.
The model is equipped with a 3-module rear camera with a resolution of 50, 5 and 2 megapixels. This makes it possible to capture high-quality portraits and landscapes. The 8 MP selfie camera is equipped with the ability to add a bokeh effect.
Samsung Galaxy A23 2022 A235F 4/64GB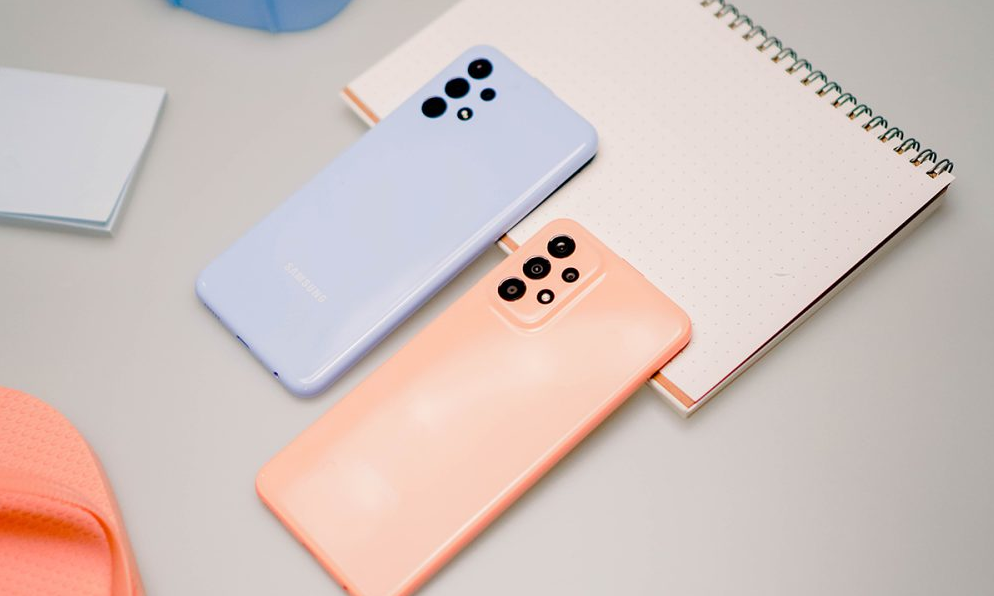 The 6,6-inch display features a 90Hz refresh rate for smooth content playback that is pleasing to the eye. The quad-module main camera allows you to shoot portraits, landscapes, macro photos and any other settings. The resolution of the largest module is 50 megapixels. With the optical stabilization function, you can enjoy clear videos and photos even on the go.
Samsung mobile technology stands out among similar gadgets with exceptionally bright screens, laconic design, and high build quality. These models within 9 thousand hryvnia will reliably serve for many years without requiring replacement.