The refrigerator is an integral part of any modern kitchen. It allows us to maintain the freshness and quality of food for a long time. But among the various models of refrigerators on the market, it can be difficult to make a choice. In this article, we will look at the main types of refrigerators and their features to help you make the right choice.
1. Single-chamber refrigerators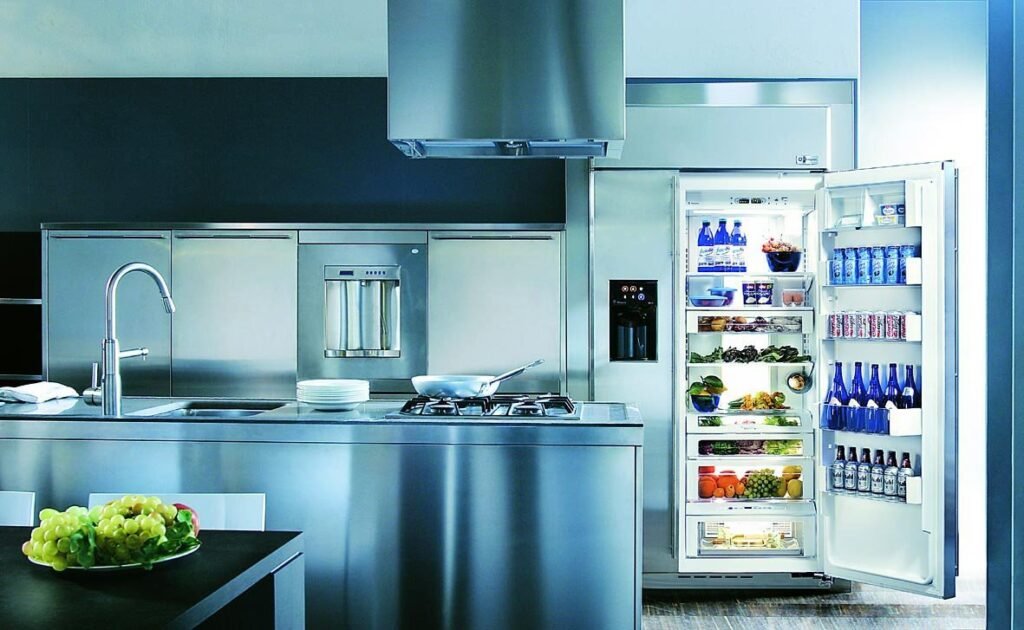 Single-chamber refrigerators are the most basic and most common models. They have one common cooling zone where all products are stored. Single-chamber refrigerators are usually compact and suitable for small spaces. They offer ample storage space for short term food storage.
Features of single-chamber refrigerators:
Compact size, ideal for small kitchens.
More affordable prices compared to other types of refrigerators.
Simplicity and ease of use.
2. Two-chamber refrigerators
Two-chamber refrigerators, as the name suggests, have two separate zones: a compartment for cooling food and a freezer. This type of refrigerator offers more storage space for food and makes it easy to separate food into two categories.
Features of two-chamber refrigerators:
A separate place for frozen food, which allows you to keep them longer.
Large capacity and the ability to separate products into categories.
Ease of use and easy access to storage.
3. Side-by-Side Refrigerators
Side-by-Side refrigerators are models with two doors located next to each other. They offer ample storage space for both chilled and frozen foods. Side-by-Side refrigerators are equipped with various shelves, drawers and compartments, providing convenient access to products.
Features of Side-by-Side refrigerators:
Large capacity and ample space for food storage.
Easy access and easy product organization.
Additional features such as a built-in water and ice dispenser.
4. Built-in refrigerators
Built-in refrigerators are designed to be integrated into your kitchen design. They are built into the wall or cabinet, which creates an aesthetically pleasing and harmonious look. Built-in refrigerators are available in different sizes and models, allowing you to choose the best option for your needs.
Features of built-in refrigerators:
Stylish and integrated appearance that matches the design of the kitchen.
Variety of sizes and models.
Choice of panels to create a unified style with other elements of the kitchen.
5. Mini fridges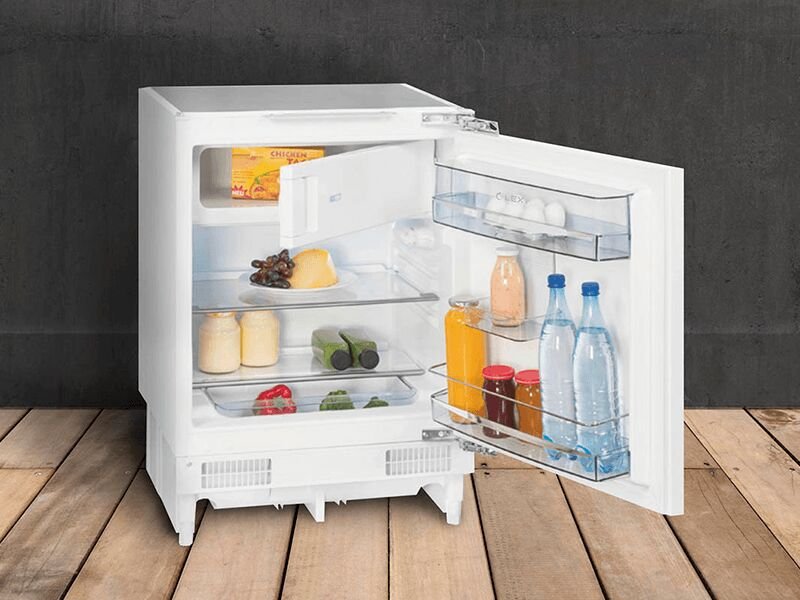 Mini refrigerators are compact and portable models that can be conveniently used in the office, living room or even in the car. They offer a small capacity and are ideal for storing drinks and small amounts of food.
Features of mini refrigerators:
Portability and compact size.
Ease of use in the office, living room or car.
Energy efficient and low power consumption.
Choosing a refrigerator depends on your needs, kitchen size, budget and preferences. Before buying, it is recommended to study the characteristics and reviews of a particular model in order to be sure of your choice.