In the modern world, technology can turn even the most familiar routines into real art. Dental aligners occupy a special place among the impressive achievements of the field of dentistry. This innovative approach to smile correction is gaining popularity due to its effectiveness, comfort and aesthetics. In this article, we will look at what dental aligners are, what they are made of, compare them with traditional braces, and look at the aligner treatment process using an example. UA Denta clinics.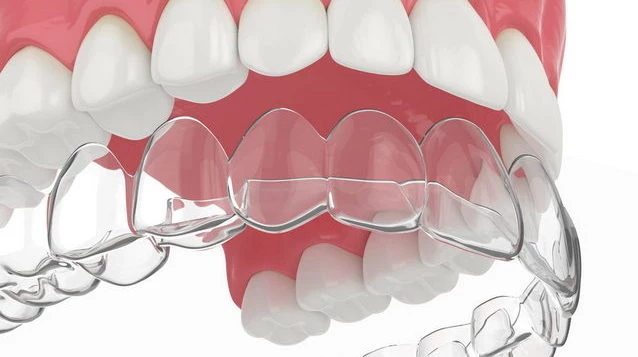 What are dental aligners?
Aligners are a modern method of orthodontic treatment that allows you to correct misaligned teeth without the use of traditional metal braces. They are plastic transparent plates, made individually for each patient. Aligners smoothly align teeth by controlled pressure on them in certain directions. This process is gradual, usually with the help of a series of plates, each of which is replaced after a certain time.
What are aligners made of?
Aligners are made of high-quality medical plastic, which is safe for the body and has optimal transparency. This material does not cause allergic reactions and irritations, which makes them ideal for long-term wear.
The difference between aligners and braces
One of the main advantages of aligners over traditional braces is their aesthetics and invisibility. Aligners are almost invisible during conversation and laughter, while braces can be visible and cause discomfort.
In addition, the aligners can be removed for meals and hygiene procedures, making them easier to care for. In cases where a patient needs to correct mild or moderate malocclusion, aligners are often a more convenient and effective choice.

Treatment with aligners at the UAdenta clinic
Aligner treatment begins with a visit to the dentist, where a detailed analysis of the condition of the teeth is carried out using special technologies such as scanning and computer modeling. Based on the data, an individual treatment plan is created, including a sequence of aligners for each stage of correction.
One of the key features of the clinic is its ability to provide safe treatment even for pregnant patients. Dental aligners are an excellent choice for this category of patients because they do not have metal creases and allow you to maintain comfort throughout the entire period of wearing.
In conclusion, UA Denta dentistry is a true expert in dental health and restoration. They offer innovative treatment approaches, including dental aligners, that help you achieve the desired result quickly and painlessly. Whatever your needs, you can count on the professionalism and quality of service at the UA Denta clinic.