Students have long appreciated the benefits of tablet PCs for study and entertainment. These gadgets delight you with their mobility, compactness, and long battery life. And their main advantage is the ability to use them instead of a regular book or notebook. It's much more comfortable to go to lectures with just a tablet, rather than carrying a backpack full of textbooks and works of ancient philosophers.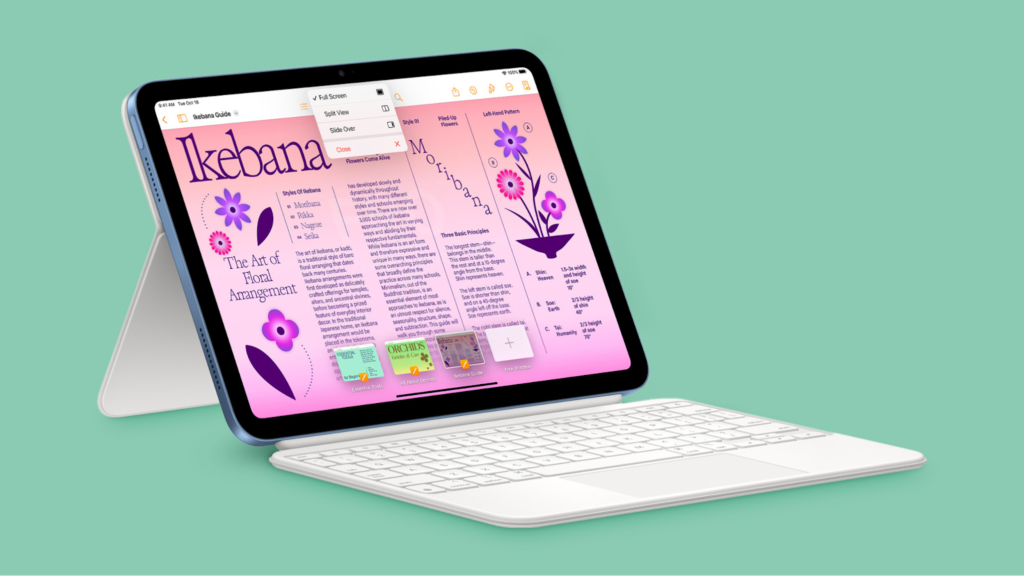 Clash of titans: Apple or Samsung tablets?
When it comes to choosing a tablet, students often have to balance need, price, and the long term. In this article we will look at two market leaders - Apple iPad and Samsung Galaxy Tab.
Apple iPad: When value turns into long-term investment
iPad Air is a line of Apple tablets presented here https://www.ctrs.com.ua/ru/planshety/brand-apple/seriya_ipad-air-wi-fi-2022/, where you can buy them with delivery throughout Ukraine. The devices are not the cheapest. But every penny spent is worth it:
Updates for years to come
The main selling point for the iPad is long-term upgrades. Apple has a history of supporting its devices over the years. This means that even several years after purchasing the tablet, the device will delight you with its up-to-date software.
Synergy with the ecosystem
By purchasing Apple products, students are entering a huge ecosystem. This ecosystem has extensive cross-device integration capabilities.
The App Store stands out for its high-quality apps made specifically for the iPad. This is especially important for students who need quality learning resources.
No one is arguing against the fact that Apple has great design. iPad not only looks stylish, but also impresses with its reliability and durability.
When it comes to security, Apple sets the standard. iOS is considered one of the most reliable systems, making the iPad an ideal choice for those who care about their data.
Samsung Galaxy Tab S8: When flexibility and innovation go hand in hand
One of the main advantages of the Galaxy Tab S8 is the Android OS. This system gives users much more customization options than iOS. Samsung also offers different Tab S8 models and cheaper ones, such as the Samsung Galaxy Tab A8 series, allowing students to choose the perfect tablet for their needs and budget.
The Galaxy Tab S8 has extensive connectivity options with various devices, be it flash drives, keyboards or even monitors. There is support for the S Pen stylus for creativity. Art students or those who are used to taking notes by hand will love the S Pen that comes with the tablet. Among other things, the Galaxy Tab S8 and other series tablets are cheaper than the iPad, while offering excellent technical characteristics.
What to buy - iPad or Samsung tablet
The choice between the Apple iPad and the Samsung Galaxy Tab S8 largely depends on the individual needs of the student. Although the iPad may cost a little more, it promises long-term support and security. While the Galaxy Tab S8 will delight you with its flexibility and affordability. Both tablets have their own unique advantages, and deciding which one to choose is best based on your own priorities and budget.