To record video from a PC monitor, there are special programs. Further in the article we will consider the most popular of them. The proposed utilities have a clear interface and ease of use. So, if you want to know how to make a video screen recorder without too much difficulty, check out the TOP 5 programs.
Movavi Video Suite
Allows not only to record video, but also to edit it, mount, convert, export to any portable device. The licensed utility is quite inexpensive, but fully pays for itself. In the case when additional options are not required, use the built-in tool, which can be downloaded separately.
This program to capture video from the screen is a combined tool. It allows you to capture video content of any quality from various sources. The video file can be cut, processed, etc. It can also be uploaded to social networks or YouTube.
The utility features are as follows:
you can create high quality video, while using a large number of related options;
capture occurs not only from the screen, but also from cameras, digital devices, VHS;
there are non-linear editing tools;
the program is simple and easy to work with;
there is a lot of information that helps in the work, in Russian.
MVS is one of the best programs for capturing screen video with sound.
Screen Camera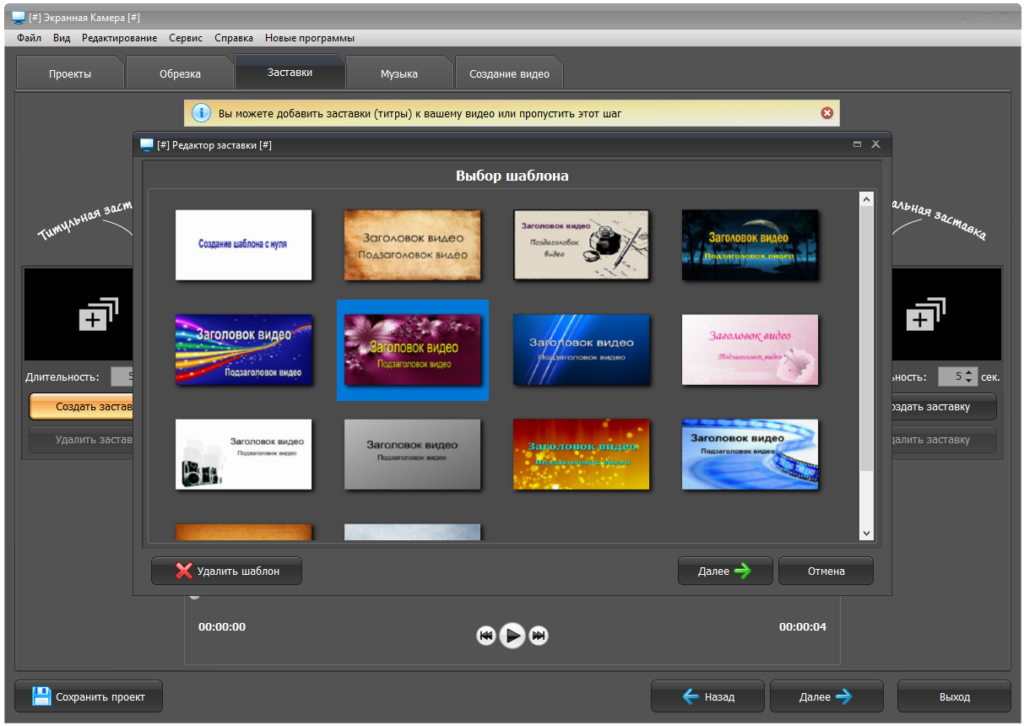 The software contains all the main tools that provide the best capture of the screen on which the video is broadcast. However, this is not all the possibilities that the "Screen Camera" has. Here you can record online broadcasts, clips from video games, film programs, movies, etc. easily and without any difficulties. The interface is in Russian, which has additional convenience for the user. It is possible to easily create inspiring presentations or videos. You can share your work with like-minded people who are familiar in social networks.
Even if you didn't know how to capture screen video before, you can do it with this utility. It can also be used as a quality video editor. The finished video file can later be saved in one or another extension. It can be any format - AVI, MKV, MOV, and also MP4.
Key features of the on-screen camera:
extremely easy control when compared with similar programs;
the best possible system for capturing online broadcasts with the option to trim commercials
AVS Video Editor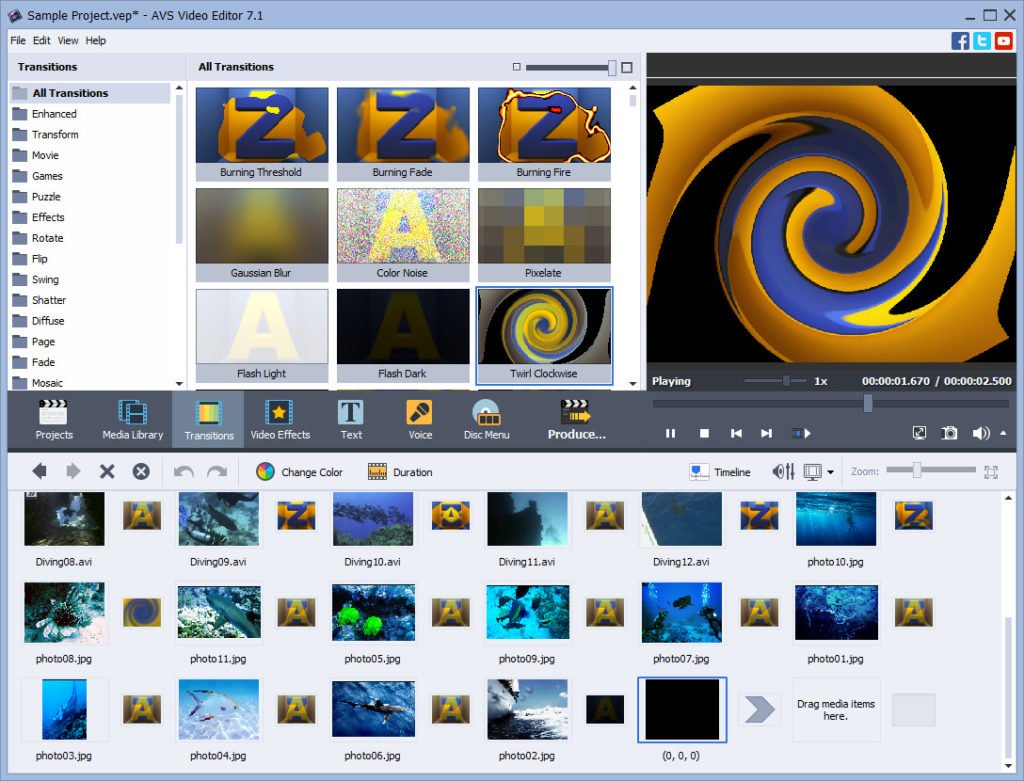 This is primarily a multifunctional editor. Among the features of the software is the ability to record video from the screen. The principle of operation is so simple that even a schoolboy can understand it. The utility has all the necessary options, that is, it can combine the functions of capturing, processing and editing within one application. Scaling, drawing, mounting, etc. are available.
You can process not only video files, but also audio tracks, and from a variety of sources. AVS is a versatile software that is ideal if you need to import, edit or edit any video. If you are new to making videos, then this utility is perfect for you.
Open Broadcaster Software
OBS Studio is free to download and install. It is indispensable if you need, for example, to record a video call.
Distinctive features of the product are that it can be used to quickly and accurately record video from the computer screen. Moreover, the file can be generated even as mpeg-4 ffdshow in 1080p and 720p.
Other characteristic features of this software:
the control panel is comfortable to use, there is a timer;
video calls are supported, even chats directly from the browser;
there is a base that allows you to create screencasts, letsplays and other features.
There are also less positive aspects. This screen recorder has a somewhat old-fashioned interface. There is still no good installation functionality. There are difficulties when burning video to dvd, with gif, tga, flv, asf formats. However, the utility works excellently, has many advantages that are useful for the average user. So the screen recorder is in demand.
Movavi Screen Capture
The software is highly rated among experts, but involves a special specialization. What is meant? This screen recorder is well suited for teachers to create video lessons. It is also very useful for game lovers, because with its help you can record tracks from the game action at a frequency of up to 60 frames / s. Mounting options available.
With the utility, you can duplicate the video broadcast when recording with the same resolution as it was originally. The software makes it possible to make the most noticeable transition among the made parts of the video. There is a function that allows you to share the results of work with friends in social networks.
If you don't know how to make screen recording easy and hassle-free, check out Movavi Screen Capture. Today, this utility is one of the best in this regard. In addition, it is freely available, you do not need to pay money for downloading and installing.
It is worth noting that the list does not include programs that have a slightly lower popularity rating, but are quite worthy to use. These are Camtasia Studio, Debut Video Capture and others. In the review, we focused on software that is more modern and innovative. For example, you can also record video from the Windows screen using old-style utilities. These are BB FlashBack Express, QIP Shot, Icecream Screen, etc. However, these developments are either behind the times or simply weak in functionality. Therefore, if you want to work with proven, stable software, then give preference to the latest achievements of developers. It is better to download them on trustworthy sites.